SUMOTORI DREAMS
by Gravitysensation.com




A little but very serious ragdoll game in small size.
This is the game where beginners can beat hardcore players




If you like it, send it to all your friends and enemies. Post it everywhere.


.
Full version is out!
- Watch 4 guys stumble around!
- 5 more destructible arenas!
- Improved "intelligency" after match
- modding possible!

.
Download Full Version
download mirror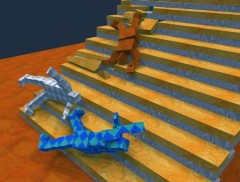 .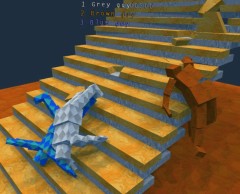 .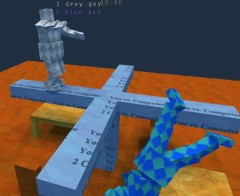 .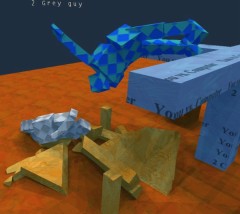 .
Controls:
Player1: arrows, backspace, enter
Player2: wsad, shift, control
To quit game or hidden part: esc

The full version has a time limit (about 7 secs). All you need is a license key to unlock.
Buy it for just 5.59 USD


OR




The money is spent on the development of more physics games.



Check out other similar games by Gravitysensation.com view fun made Sumotori arts

Sumotori: In Japanese: sumo=wrestler tori=bird or fighter. Combining the two words stand for sumo-wrestler
Modding for expert only.
Troubleshooting: If it crashes during the gameplay, try with sounds off.

Search words: ragdoll game, ragdoll physics, physics game, sports game, sumo game, sumotori game, sumo, drunken sumo, android, android project, self balancing characters, sumo, games, game, pc game, wii, xbox 360, PS3, robot, robot fight, play station, online games, games, gaming. ??, ?????,
---